Need a Car Service in Limerick?
We're here to make things as simple and convenient for you as we possibly can to provide you the best car service in Limerick at the best price.
You can book in your car on your chosen date by calling one of our helpful professional managers in your local Mid West Tyre centre.
They are experienced and knowledgeable about every area of car servicing.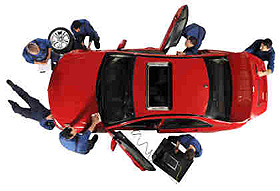 Your car will be inspected and serviced according to our itemised service schedule using only standard or quality original parts. Each point will be thoroughly checked by our qualified technicians.
If our inspection identifies advisory work, we'll contact you for further instructions and quote for parts and labour. You're under no obligation at all to have any extra work done by us.
Once the work has been completed, we'll carry out a further quality control check to ensure everything's been covered.
List of Services
4 Wheel Alignment
Headlight Alignment
Tyres
Exhausts
Battery
Bulbs
Breaks
Service
Shocks
Call Mid West Tyres today on: (061) 227088 or get in touch through our Contact page for a competitive car service quote.